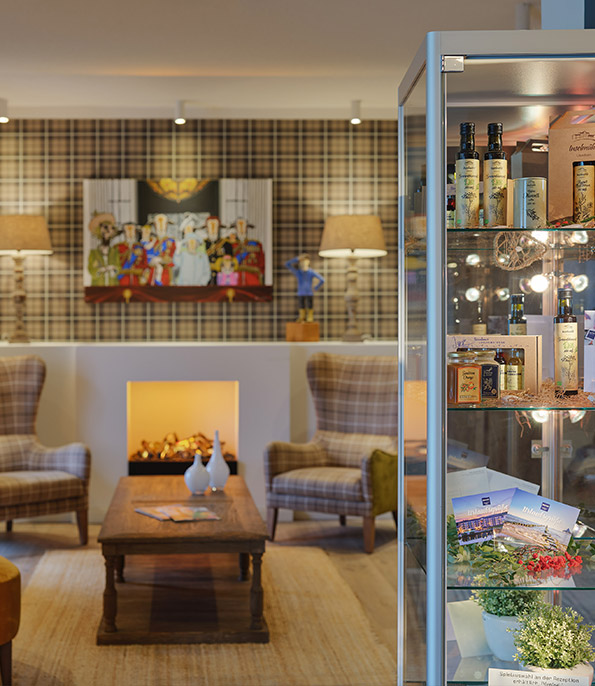 Your Dorint Resort Baltic Hills Usedom
Where dreams come true:
Maritime charm, golfing bliss and breathtaking nature on the sunny island: welcome to our Dorint Resort Baltic Hills Usedom
Number of rooms: 78
Hotel restaurant and restaurant sun terrace
Baltic Hills Lounge & Bar
Fitness facilities
Spa area with 3 saunas and outdoor pool
Golf course directly behind the hotel
E-charging station for 4 vehicles
84 paid parking spaces directly at the hotel
Hauptstraße 10, 17419 Korswandt
Telephone: +49 38378 80 50 - 0
Fax: +49 38378 80 50 - 50
Email: info.usedom(at)dorint.com
Reservation center Hotel Dorint Resort Baltic Hills Usedom:
Reserve now!
Beach
4 km
Station
3 km
Airport
6 km
Hotel Dorint Resort Baltic Hills Usedom
Enjoy the Baltic Sea air
Golf paradise
Regeneration in the Usedom Spa & Wellness Area
A warm welcome
Relax in the SPA, enjoy regional delicacies, improve your handicap playing golf or simply experience nature at sunset. On Usedom you will find peace and quiet and can live your holiday to the full.

We look forward to your visit to Usedom.

Your
Steffen Baumann and the #HotelHeroes from the Dorint Resort Baltic Hills Usedom
Discover our rooms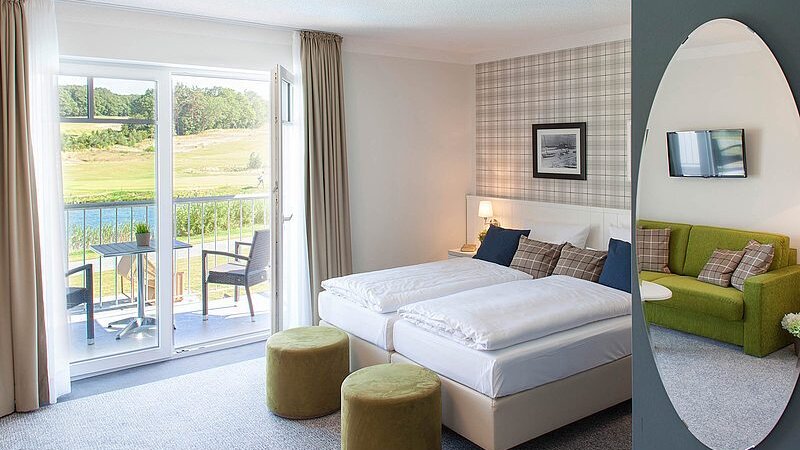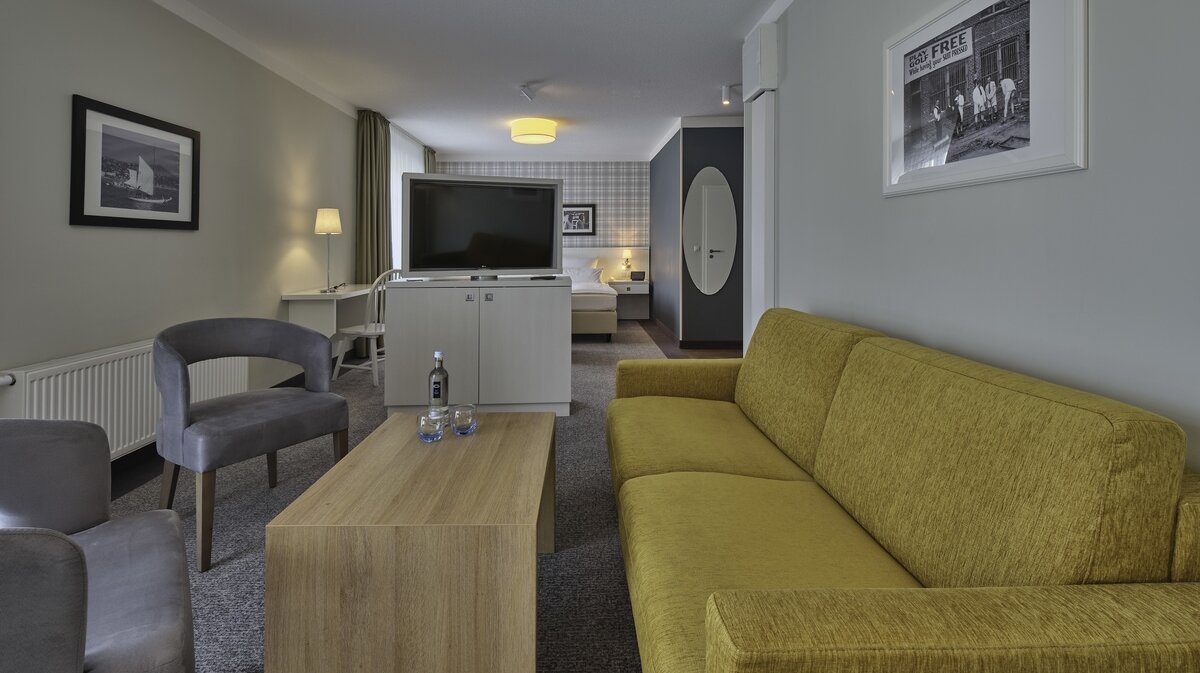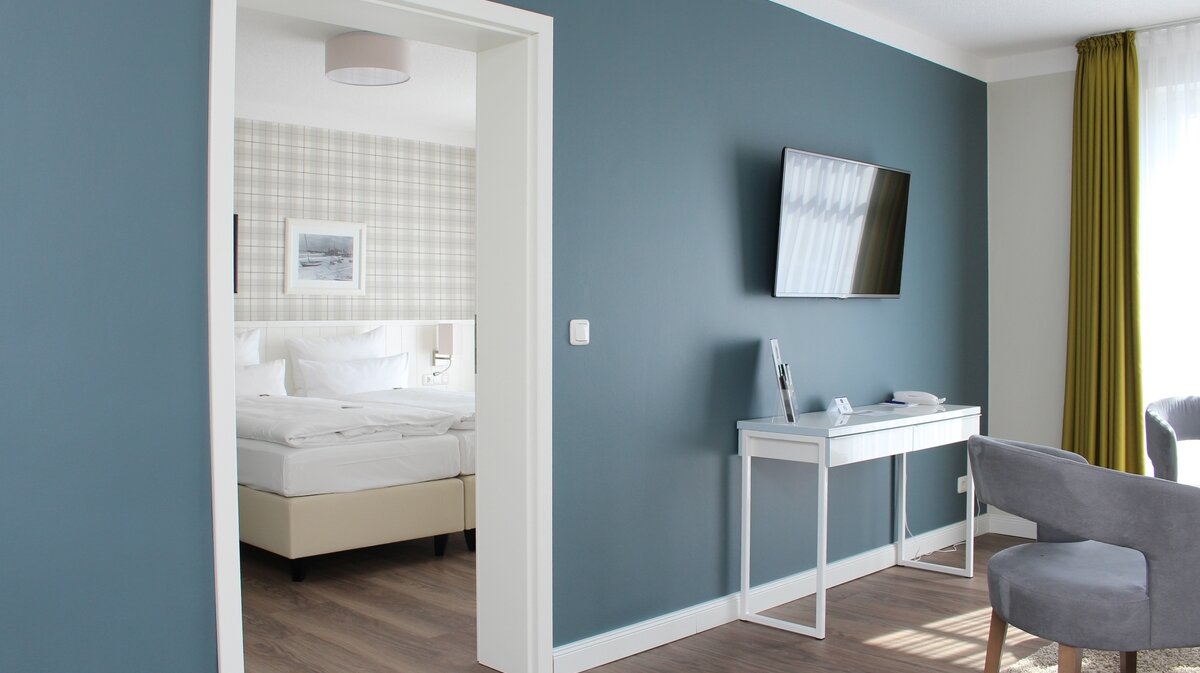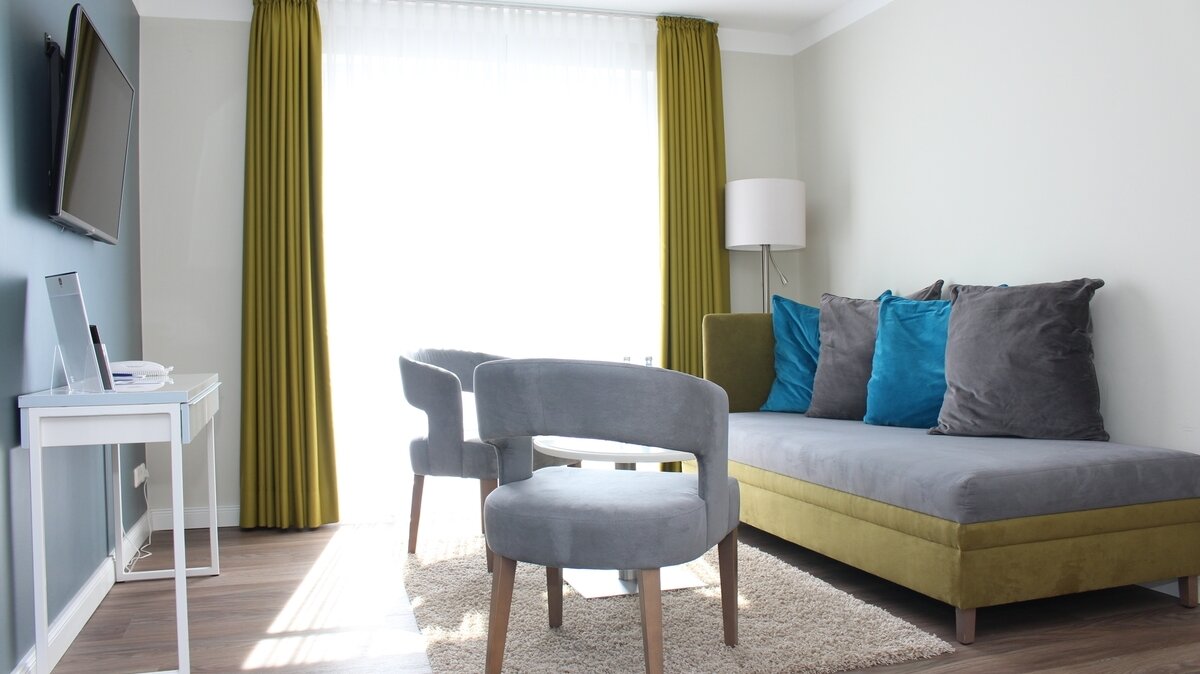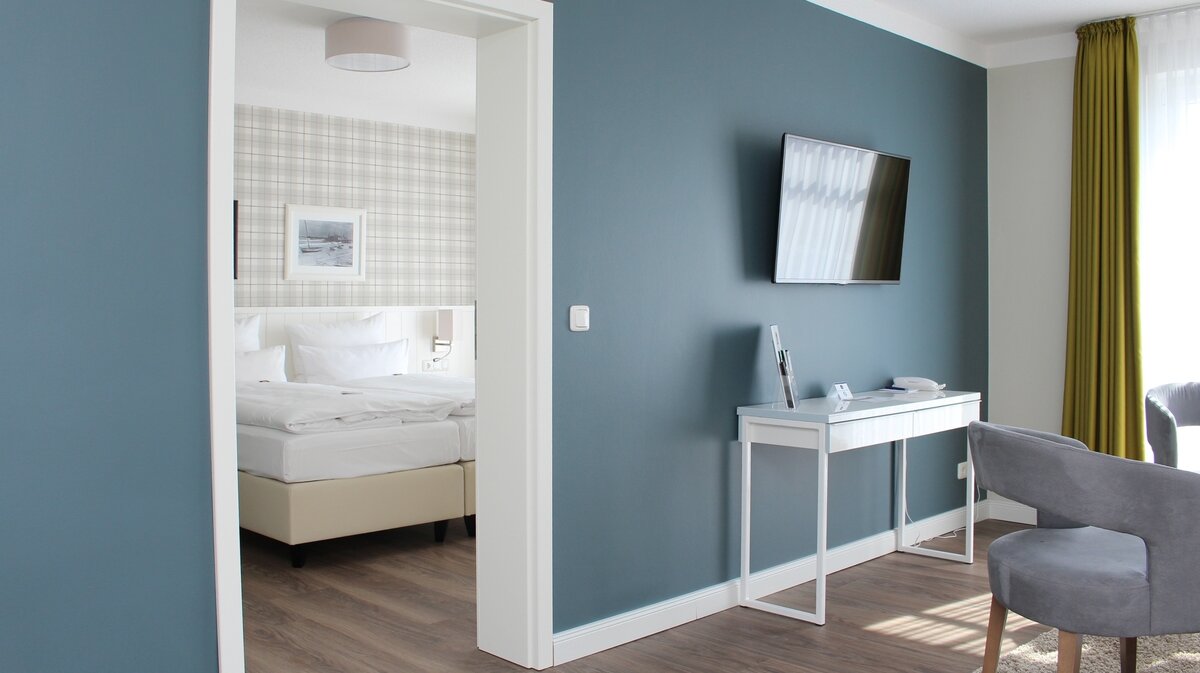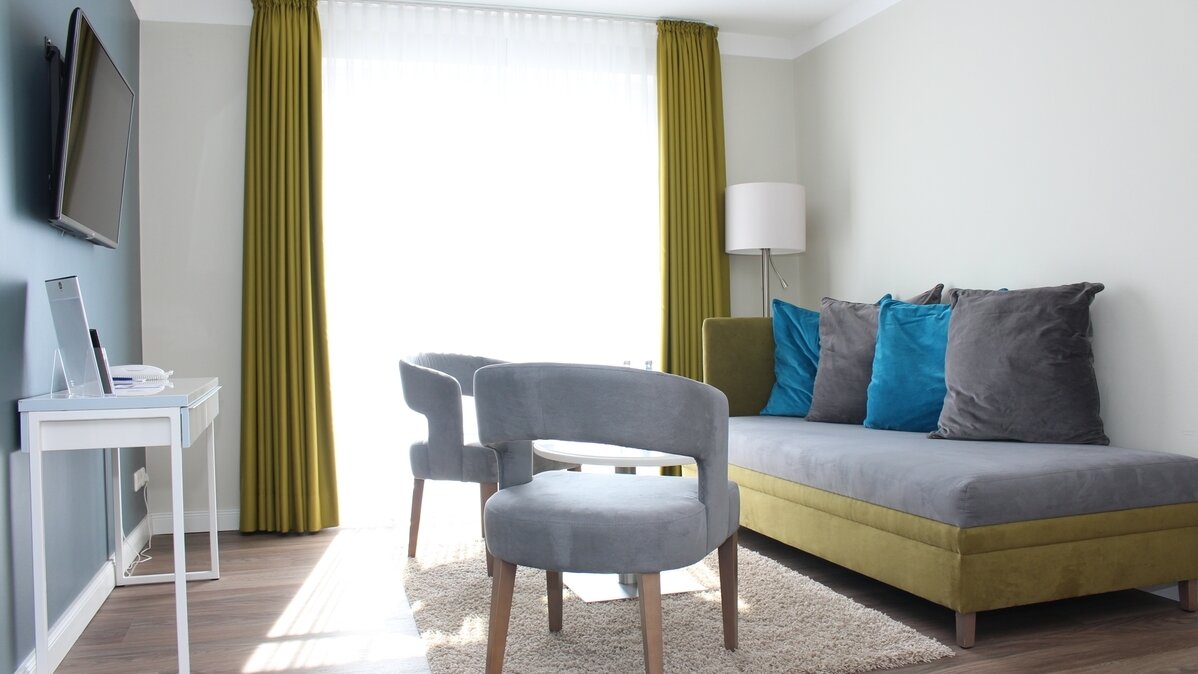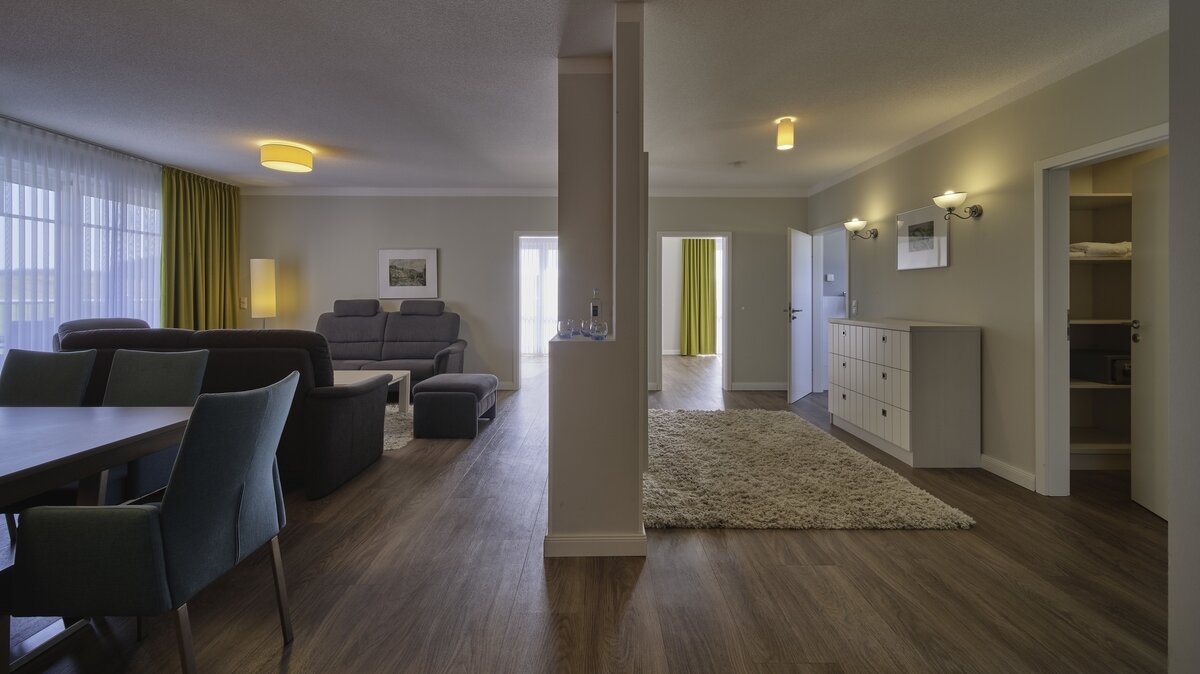 Sleeping in a different way
Dear guests,
should you ever feel like spending the night outdoors, you are welcome to spend the night in our sleeping beach chair.
For more information or reservations call 038378-80500 or mail info.usedom(at)dorint.com.
Restaurants & Bars
Your restaurants & bar at the Dorint Resort Baltic Hills Usedom

Start the day in a good mood and enjoy our balanced and rich breakfast buffet in the hotel restaurant "Baltic Hills". In the morning hours you will experience how the sun rises over the green hills of the golf course. With this panoramic view the milk coffee tastes twice as good.

In the evening, our kitchen team will be happy to round off your day with fresh, seasonal and regional dishes.

The architecture of our restaurant is also special, as we have deliberately chosen timeless, elegant furniture. The calm colors, the velvety fabrics of the seating furniture and the old wood wall at the head of the restaurant create a cozy and relaxed atmosphere.
Spa & Wellness
Wellness with Dorint

In the "baltic hills SPA" enjoyable joie de vivre and physical well-being have found an exclusive setting. In our outdoor pool, embedded in a beautiful green area, you can descend and emerge completely new while swimming in the evening under Usedom's wide starry sky. Two indoor saunas (biosauna and infrared cabin) and a Finnish log cabin outdoor sauna provide pure relaxation with natural fragrances and infusions.

In addition, a rich offer for those seeking relaxation with exclusive wellness treatments and high-quality products and people who know what is good for you. Turn your back on everyday life and look forward to relaxation in the "baltic hills SPA".
Arrangements & Offers
Pictures
Real people, real experience, real emotion.
Dorint makes dreams come true.
We have the right activity for every explorer and bon vivant: simply browse through our offers and decide on your favourite experience. With us you can discover holidays in a whole new way: Make a wish!
Are you also fascinated by what a ball and a club can do in a team? Then the golf course at the Dorint Resort Baltic Hills Usedom is your "go to". Exercise your coordination, concentration, dexterity and strength. Find yourself again in our activities!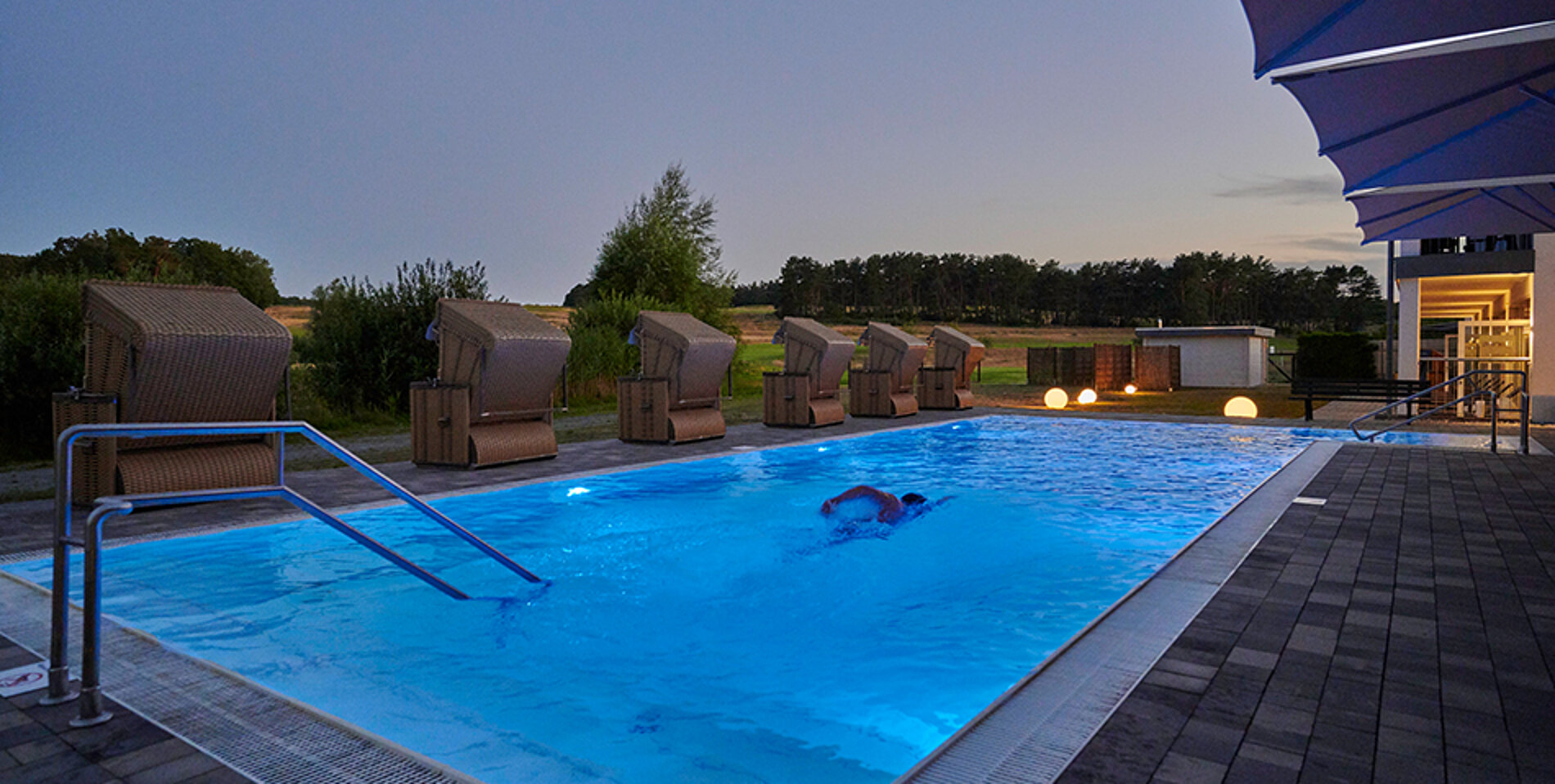 Regeneration in the Usedom Spa & Wellness Area
Whether sauna, body scrubs, massages or revitalising swimming sessions: Here at the Baltic Hills Spa you have all the options. Let your soul dangle with us for unforgettable moments.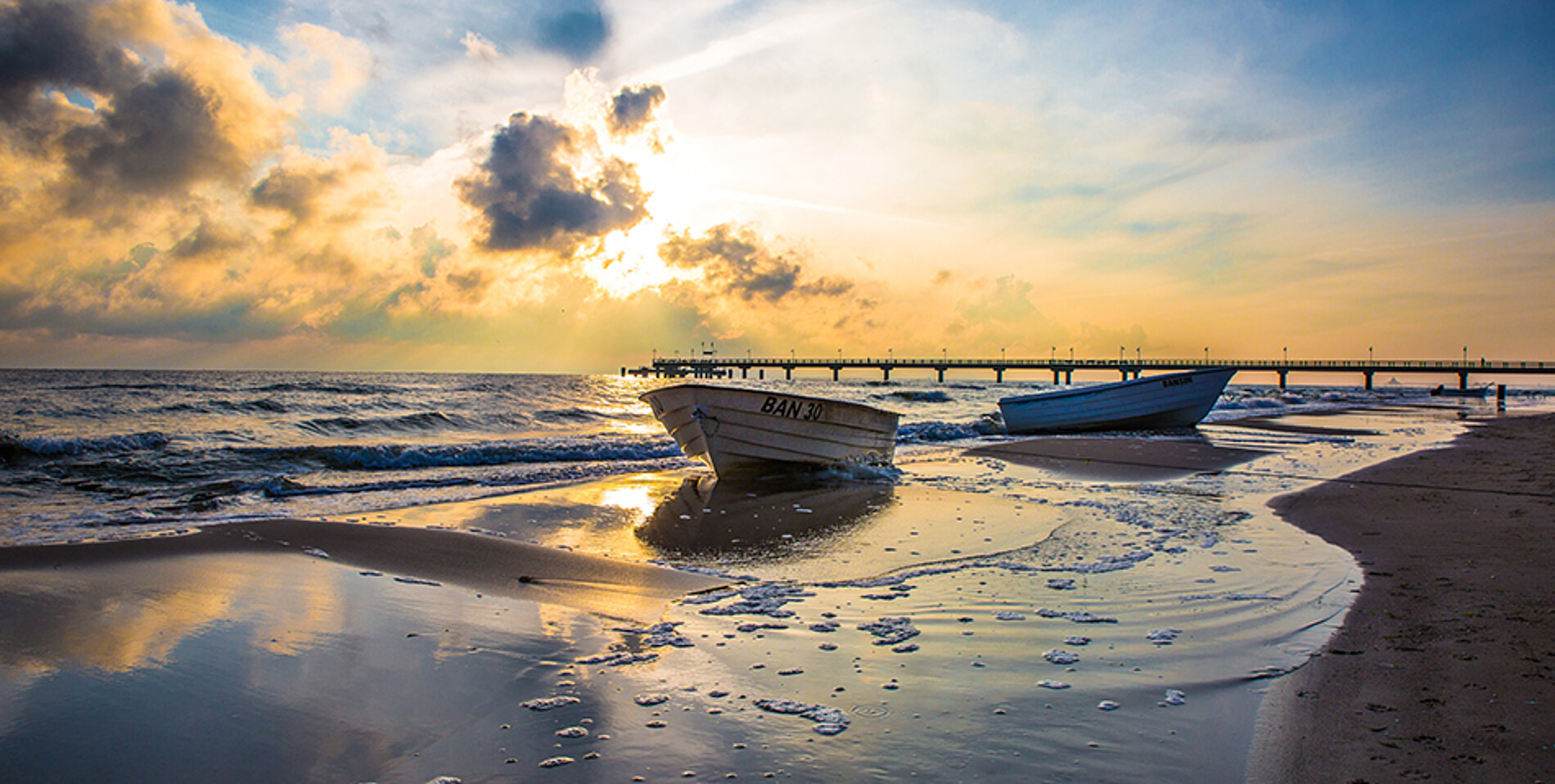 There are few things more beautiful than the sound of the Baltic Sea waves. Switch off and come to rest by the sea.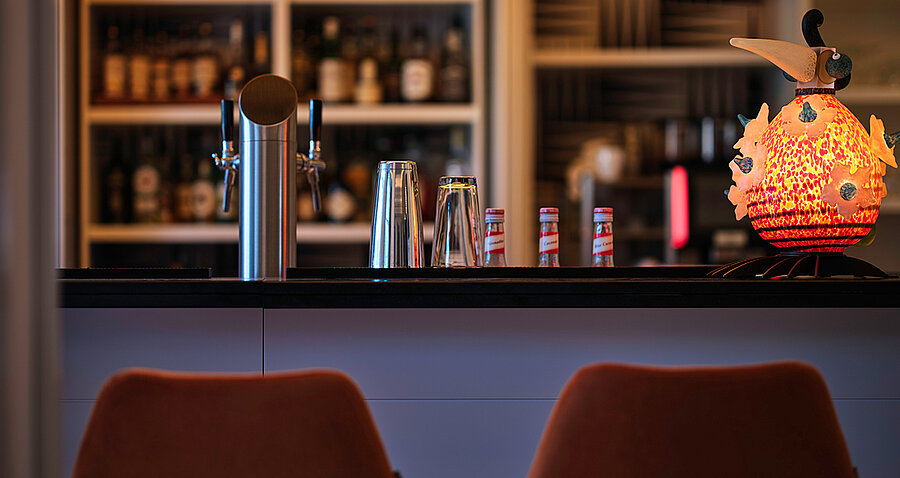 The following hotels are managed by Dorint GmbH, Cologne, in the name and for the account of the respective operating company (these operating companies then as hotel operators):

Dorint Resort Baltic Hills Usedom
Under the management of Dorint GmbH, registered office: Cologne

In the name and for the account of Baltic Hills Hotel GmbH & Co. KG
Hauptstraße 10 , 17419 Korswandt, Germany - Stralsund Local Court: HRA 930
Personally liable partner: UHB Hotel-Verwaltungs-GmbH, Aachener Straße 1053 - 1055, 50858 Cologne, Germany - Local Court Cologne: HRB 94516
Managing directors: Dirk Iserlohe, Thorsten Bauschmann
VAT ID No.: DE186844433